Product Covid-19 Check-Up Introduction
Learn about DOCL's Covid-19 Checkup
'CheckUp Service' is a medical service in which patients can report their symptoms and temperature using an application. Then, AI-based algorithms determine severity and triage of the patients and report to physicians, allowing non-face-to-face prognosis prediction monitoring.


---
DOCL is currently offering two versions of CheckUp service application: one for patients, another for physicians.


---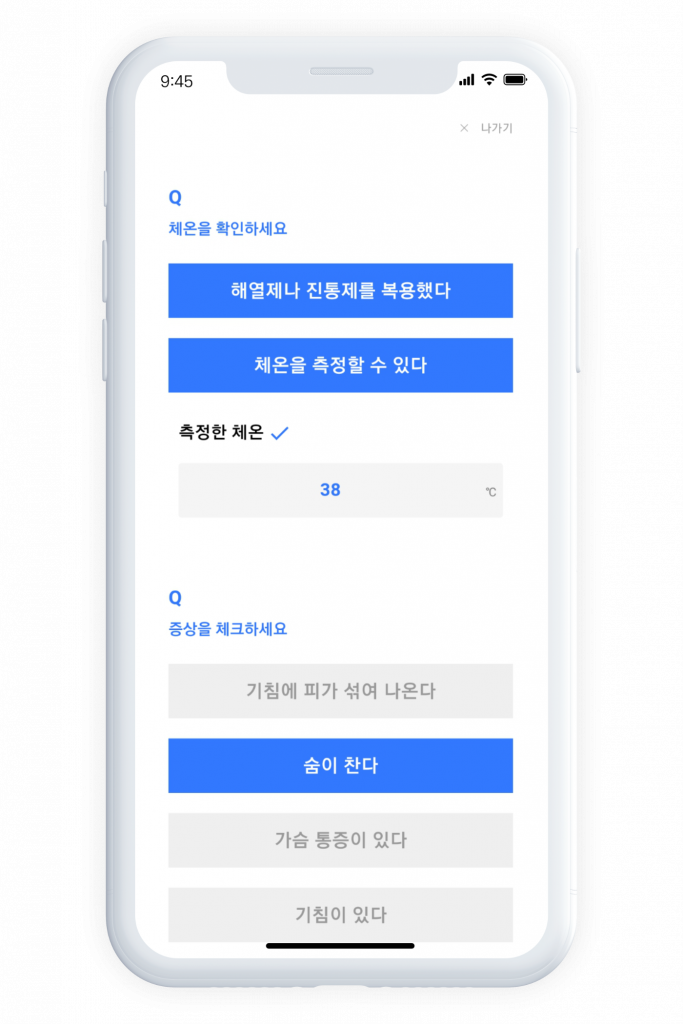 Patient application
1. Real-time connection between a physician from designated hospital and patient.
2. Utilization of calendar to assess own symptoms.
3. Sending entered symptoms to a physician from designated hospital.

If you send off your symptoms, the physician will receive a pop-up alarm notification so he/she can immediately check it. Therefore the status of a self-quarantining patient at home can also be assessed.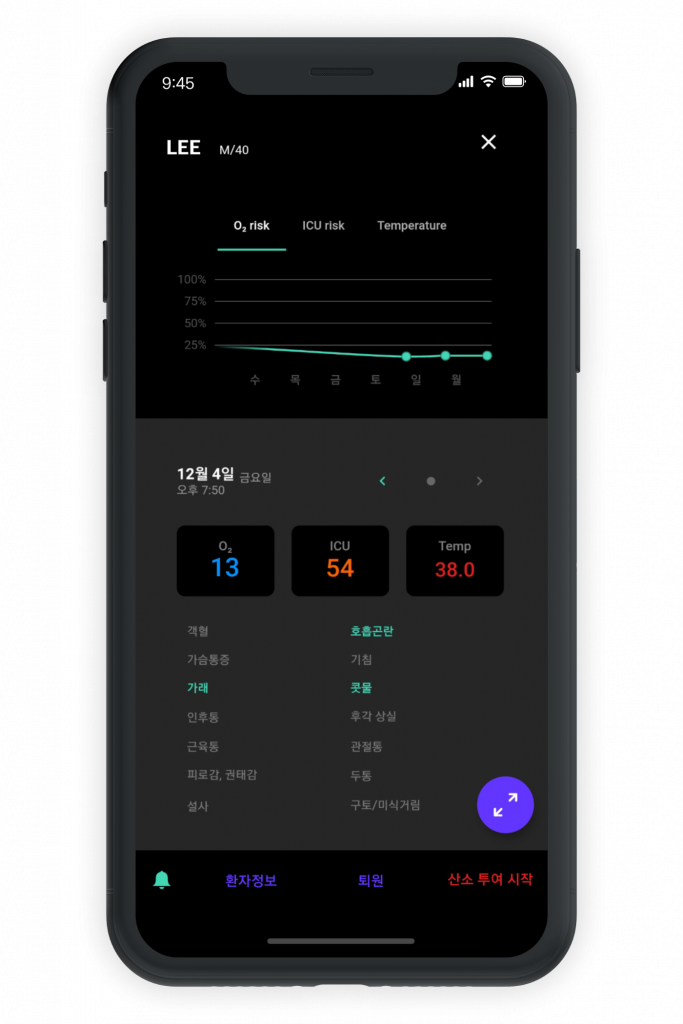 Physician application
1. Real-time connection between medical staffs or between medical staff and patient
2. Immediate verification of symptoms reported by patients
3. Quantification and digitization of the need of adjunctive oxygen therapy and intensive care, enabling real-time monitoring or preemptive measures.
4. Confirmation of patient symptoms and triage in a graph format or a time series plot format

Since the application itself works by expert opinion and AI machine-learning model, it may differ from or may not accurately reflect the patient's real status.

However, according to its currently verified predictive capacity, CheckUp application is expected to reduce unnecessary burden on physicians and aid diagnosis and decision-making of physicians.